Product Design
First American
Lead Visual Designer
First American, a financial services company and provider of home insurance needed to create a responsive web application for their contractors and customers
The dashboard houses a lot of logic for the contractors. The design allows them to navigate quickly to different parts of the portal - from accepting new contracts to filing invoices, the idea was to help keep contractors focused in the field and less on their devices.
The appointment view allows contractors to quickly communicate with customers and update the status of their job/work order. The design utilizes a dynamic side panel to pull in content based on the contractors choices. The flow below demonstrates 2 paths a contractor might take while in the field.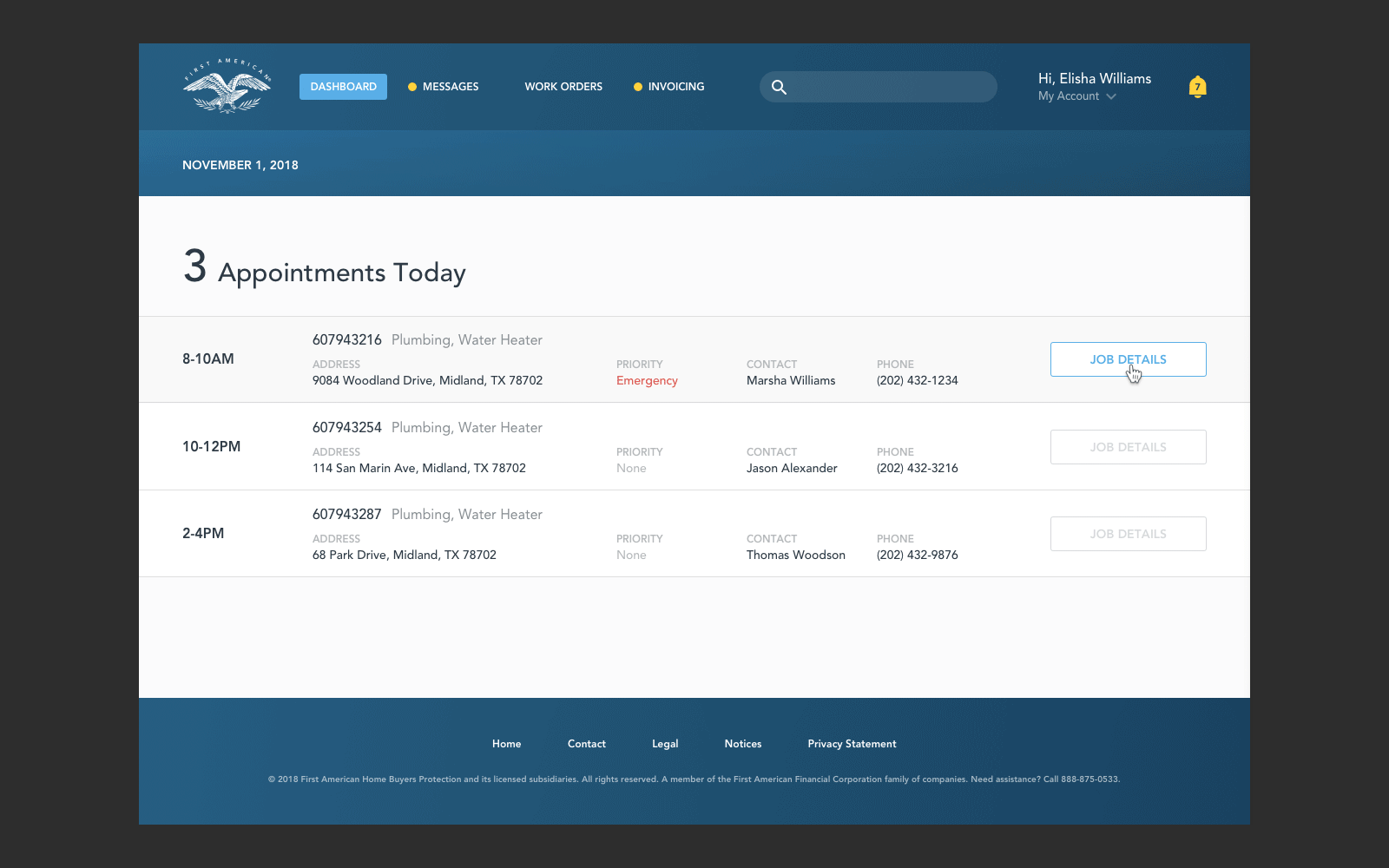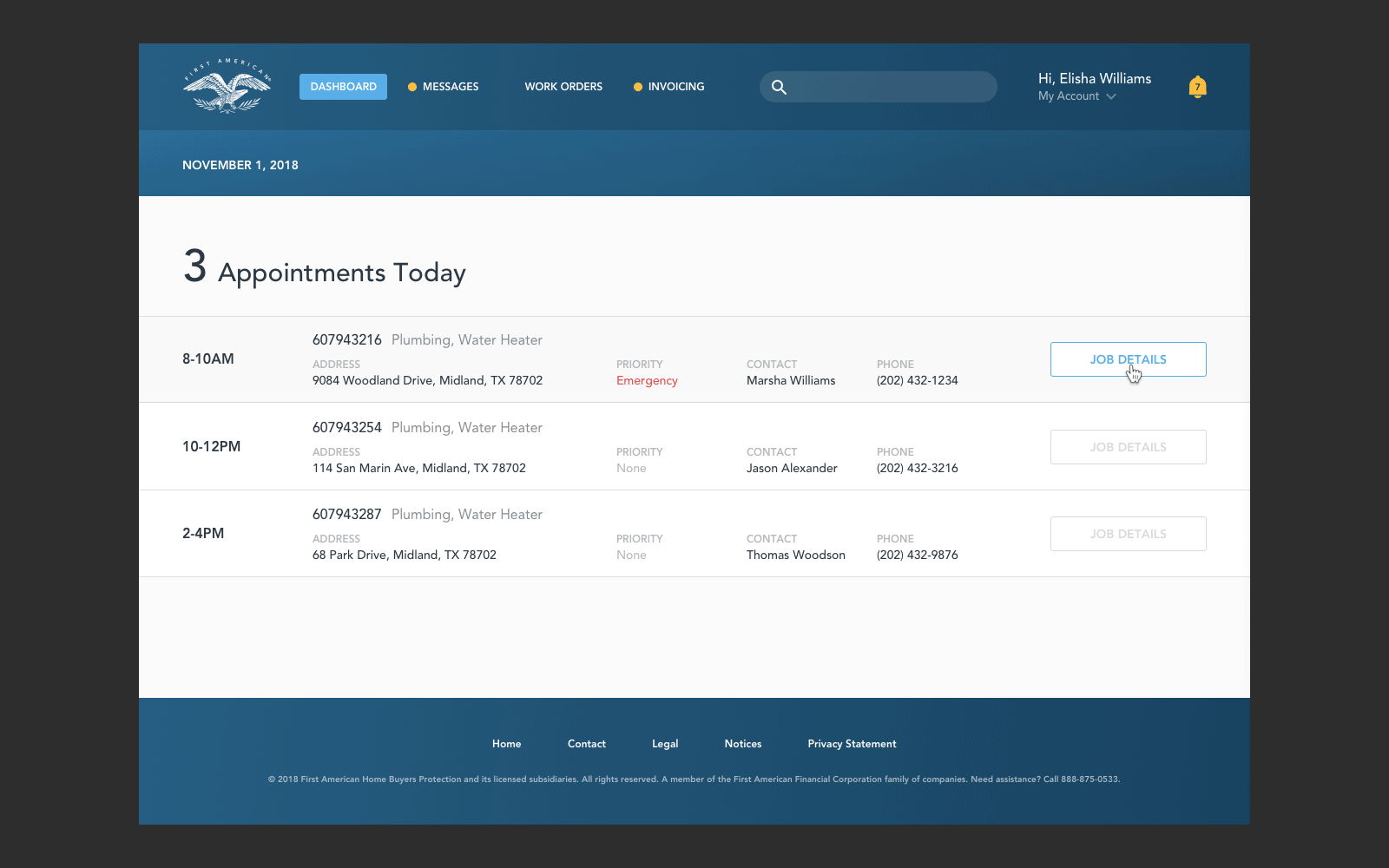 The left path demonstrates a contractor updating their appointment. The right path illustrates an issue and the contractor needs another contractor with a specialized skillset.
The Work Orders section of the site utilizes the same dynamic side panels.
The invoicing section utilizes the dynamic form fields, using dynamic content allows us to serve the user better without having to load extra content that may or may not be used.

Please contact me if you'd like to learn more about this project.