Product Design
Res Med
Lead Visual Designer
ResMed a medical equipment company specializing in CPAP machines needed a brand refresh. The designs incorporate thought leadershipship and build trust with their customers as a leader in the sleep apnea research field.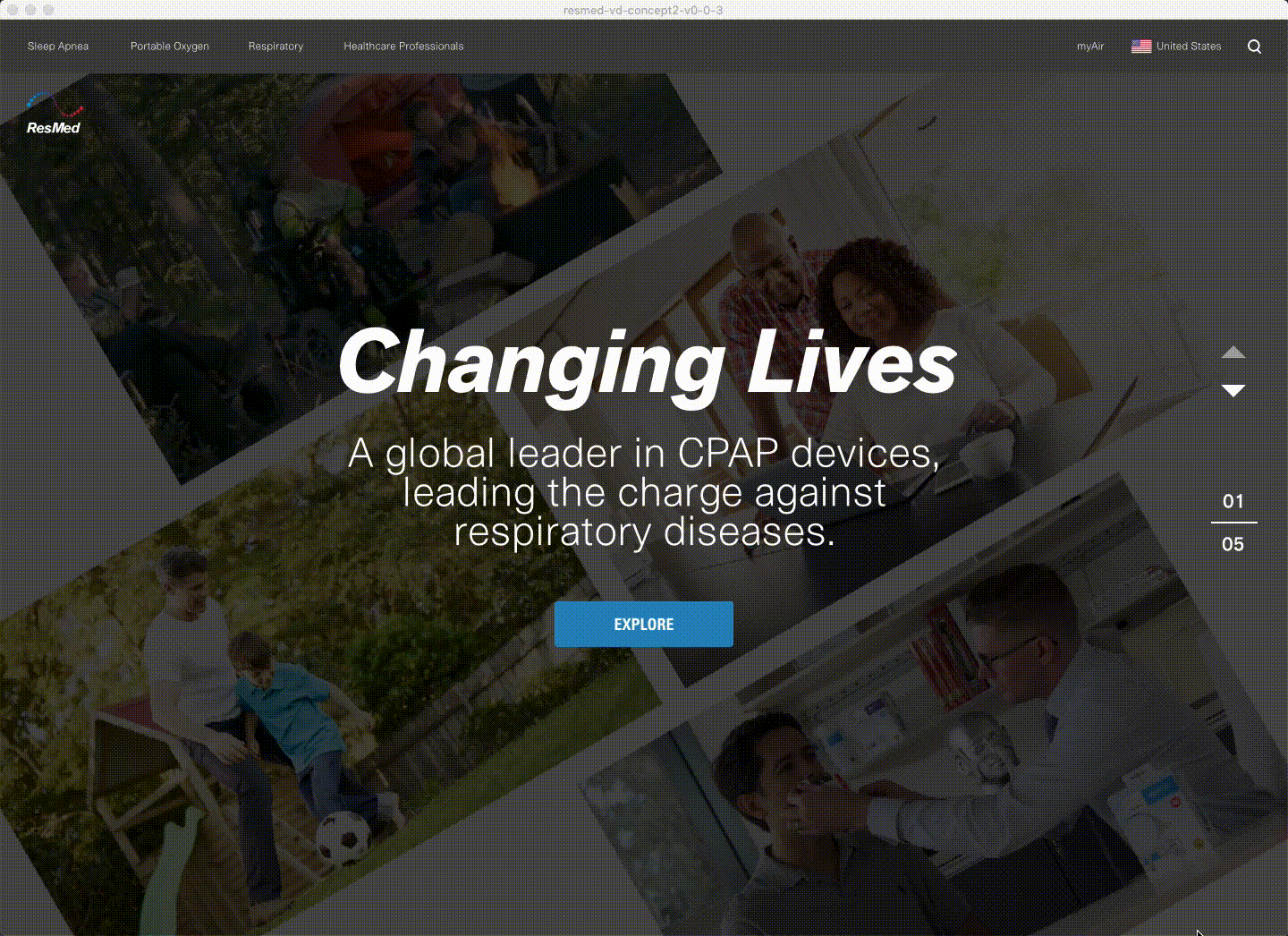 This prototype illustrates the scrolling animation concept for the homepage.
For the product page I went with an illustrative and typographic approach. The idea here was to educate the user on sleep apnea and also prove that ResMed is a leader in their respected field.
Please contact me if you'd like to learn more about this project.